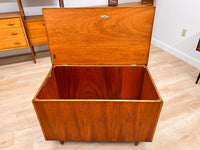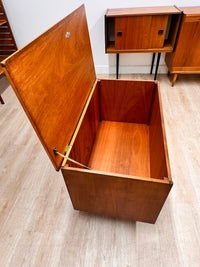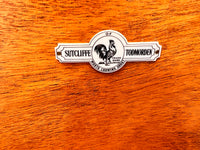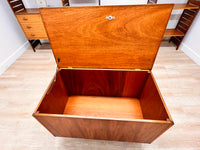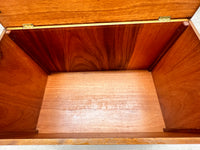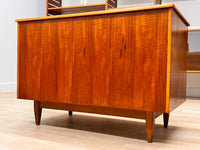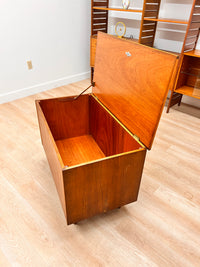 Mid Century Bedding/Cedar Chest by Sutcliffe Furniture
Lovely Teak Bedding Box Designed and Manufactured in the 1960s by Sutcliffe Furniture of Todmorden West Yorkshire England....
This is the European version of the American Cedar Chest and was used for storing all types of things as well as the traditional clean Bedding Linen, Fabulous Grain all round on this Piece and these are pretty darn Rare to find....in excellent condition for its vintage.
Measurements: Height 24"  Width 35"  Depth 19.5"
SKU M2406

SHIPPING IS NOT INCLUDED PLEASE CONTACT ME FOR A QUOTE

The cost of shipping varies on each piece, and is dependent on where you're located. If you'd like a quote on shipping, send us your zip code, along with a link to the piece you want shipped. Also feel free to email us with any questions about shipping (costs, insurance, etc). You may choose to arrange your own shipping as well.