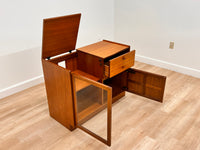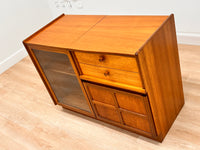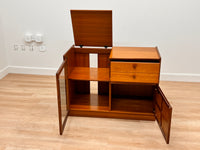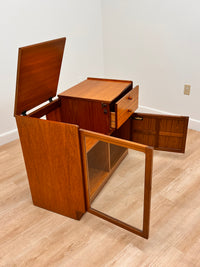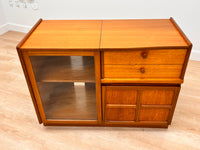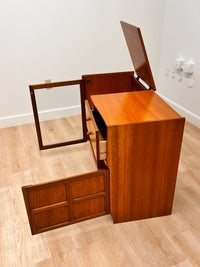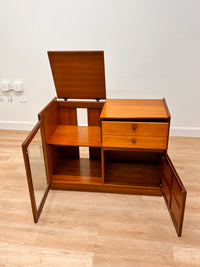 Mid Century Hi Fi Cabinet by Nathan Furniture...
Lovely little Hi Fi and LP storage Cabinet Designed and Manufactured by Nathan Furniture of London in the 1970s...
Made from Teak with a flip top that houses your Record Deck (the shelf is height adjustable to accommodate variable sizes) a large single drawer sits on the right, Glass door on one side and Nathan's signature Panel door on the other side, both lower storage area's are to house your collection of Vinyl with enough space to store over 80....in excellent condition for its vintage
Measurements: Width 39"  Depth 18"  Height 30"  Deck Housing 18" Wide  16.5 Deep
SKU M2082
Shipping is not included, please contact us for a shipping quote

Since all pieces are vintage, with some expected wear, we cannot accept returns on any item. We do our best to accurately represent each item, and are happy to provide you with as much information as possible before purchasing a piece. Please review all photos carefully unless you are able to visit our warehouse.