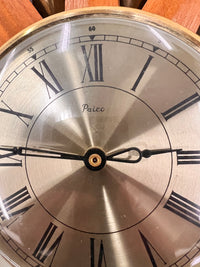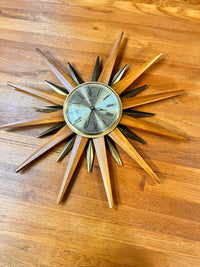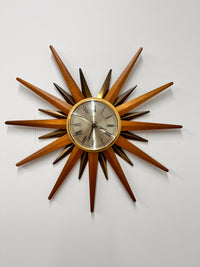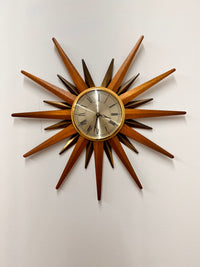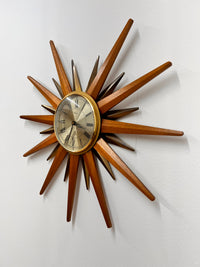 Mid Century Starburst Clock by Paico
1970s Starburst Clock Designed and Manufactured by Paico of London

Trying to find these Original Starburst clocks is now becoming virtually impossible !!! but guess what.....I still come across them from time to time (pardon the pun) Great Retro item for the house kitchen or office ...Teak and Brass.. keeps time perfectly...takes you all the way back to Grannies house !!!!

Measurements: 22" Circular

SKU M2404

FREE SHIPPING ON THIS ITEM

Since all pieces are vintage, with some expected wear, we cannot accept returns on any item. We do our best to accurately represent each item, and are happy to provide you with as much information as possible before purchasing a piece. Please review all photos carefully unless you are able to visit our warehouse.